Contrary to popular belief, I really don't like working on this bike--I just fix shit when it breaks. Unfortunately, I seem to break a lot of shit... The result has been a sort of roadside evolution: something breaks, I repair/replace it with someting that's laying around and then move on.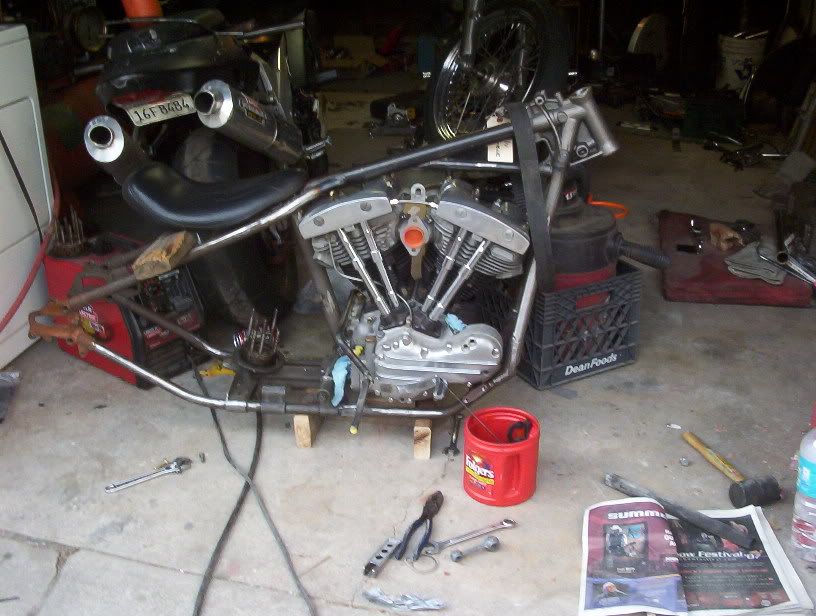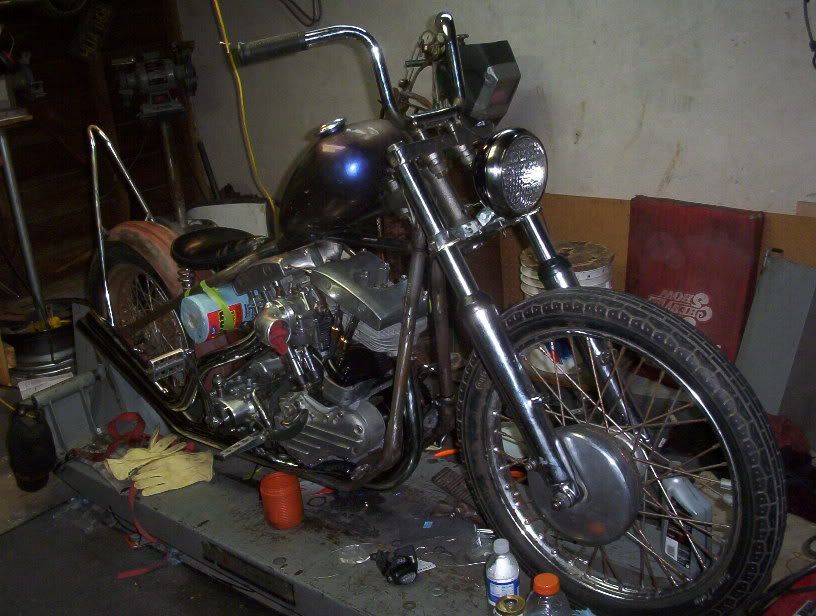 I heard Swazi Mike tell somebody "You don't
build
the problems out of a chopper, you
ride
the problems out..."